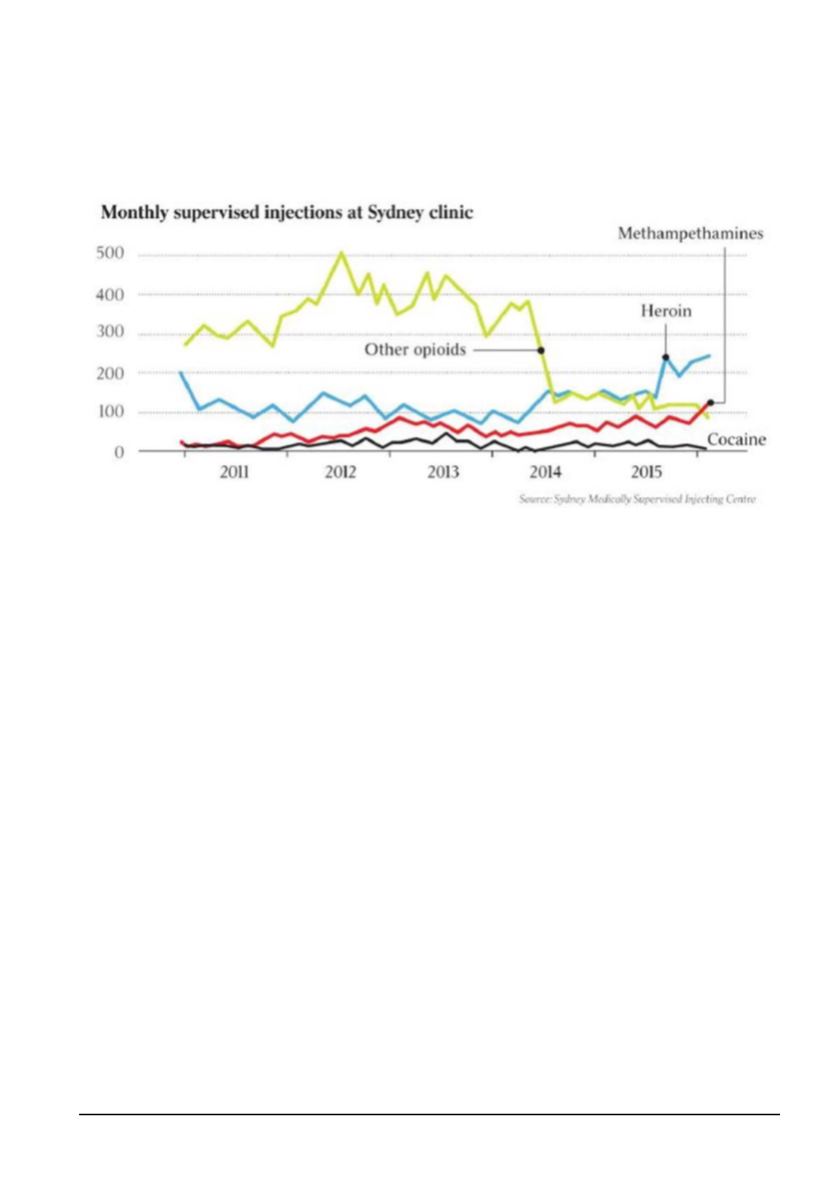 9
Heroin making comeback as painkillers
become non-injectable
Dan Box,
The Australian
(18/1/16)
Heroin is making a return to the inner
cities, with frontline support services
and police seeing evidence of
increasing use decades after the drug
reached crisis levels across the country.
The number of people using heroin at
Sydney's Kings Cross injecting centre
in the past six months has increased
almost 60 per cent, to an average of
2247 a month, compared with the first
half of last year.
The number of overdoses from opiate
use at the centre has risen in line with
this increase, to 416 during the second
half of last year, although no one has
died as a result.
Police in several of the city's inner-city
suburbs are also seeing evidence of an
increasing amount of heroin on the
streets, while calls to the national
Family Drug Support phone line
suggest this impact is being felt in
other state and territory capitals.
Experts believe the increase may be
linked to the introduction of new forms
of widely used prescription painkillers,
specifically oxycodone, which prevent
them being injected. The use of these
opiate-based medications has soared in
Australia in the past decade and some
of those hooked on legal drugs may
now be turning to heroin to feed their
addiction.
The head of the Australian Crime
Commission, Chris Dawson, has
warned that Australia may follow a
trend seen in the US, where oxycodone
use is widely seen as fuelling a heroin
epidemic.
Speaking at the National Policing
Summit in Melbourne in August, Mr
Dawson pointed to the increase in US
heroin deaths, which have more than