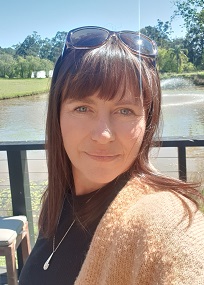 Renee joined the FDS team in August 2021 bringing with her 25 years of knowledge and experience working in law enforcement and the education space.
Renee's passion is empowering people within the community to have the confidence to share their stories so we can all put a stop to the shame felt and stigma around substance use. Her focus is creating a safe place for individuals to openly share what is happening in their lives without judgment, so they can get the support they need.
Renee believes in the FDS model and considers it an honour to make a positive impact in the lives of the families, knowing they have the skills and knowledge to effectively cope with the situation.
Renee is a certificated Acceptance Commitment Therapist who has completed a Bachelor of Adult Education at the University of Technology, Sydney. She has completed a Graduate Certificate in Psychology from Charles Sturt and is in her final year at ACAP studying Bachelor of Counselling with a coaching influence.
In her spare time Renee enjoys gardening, studying and spending time with her family and three cats and two dogs.
Renee Vincent – Acting Business Manager