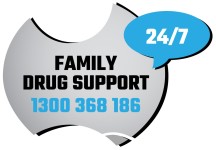 Ceremony details: 6 pm, 22nd July at Ashfield Uniting Church, 180 Liverpool Road, Ashfield

Has anyone in your family died as a result of alcohol or other drug use? For the past 20 years, Family Drug Support has held ceremonies to remember those who have been lost. These are simple ceremonies which involve music, reading of names and lighting candles.
For details about remembrance ceremonies around the country, please visit:
http://www.fds.org.au/meetings-and-events/other-events
If you would like a candle lit and a name read and added to our Memorial Wall, please contact FDS Head Office on 02 4782 9222.
These events have brought comfort to many families over the years, as we focus on the people, not the drugs used.
Read more: Remembrance Day Ceremonies - Bringing Together Families To Remember Those Who Have Lost Their...