In these changing and uncertain times because of the Corona Virus, FDS is trying to maintain a balance of continuing to provide appropriate support to families, with being socially responsible and implementing hygiene protocols.
Some of our venues with Support Groups have closed down, and we have already had to postpone some Stepping Stones, and Stepping Forward sessions. At this stage most Support Groups are in place but with new info coming up on a daily basis some may need to be temporarily postponed. We will endeavour to keep you informed regularly on our website
https://www.fds.org.au/meetings-and-events/family-support-meetings
.

The protocols we have introduced preventative precautions are as follows;
1. If you are attending any FDS event please ensure you regularly wash your hands before entering the event.
2. Keep the required distance of 2 arm lengths between you and other participants, normal social greeting contact should be avoided no handshakes, hugs etc. FDS has devised our own greeting method which is make right hand into a closed fist, hold over heart and then open hand in direction of person you are greeting. If you are experiencing any cold and flu symptoms you should not attend, if you have travelled to affected areas such as China, Italy,
Iran, USA, South Korea or Europe or had contact with anyone who has travelled to these places, you should not attend.

Hopefully, these are temporary measures only and soon we will get back to normal.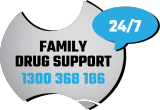 PLEASE NOTE THE 24/7 SUPPORT LINE WILL CONTINUE TO BE IN OPERATION AS NORMAL:
1300 368 186
This is available to families/carers supporting a drug dependant person.
The FDS Website also provides a number of on-line resources which will provide you with more information and support.

Novel coronavirus (COVID-19) close contact - what you need to know