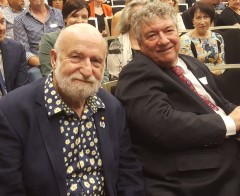 Everyone at Family Drug Support is delighted that our Chairperson John Della Bosca has been made a Member Of The Order of Australia (AM). The citation for his award "For significant
services to public health, particularly in disability and drug support services and to the Parliament of NSW"
John's role at the 1999 NSW Drug Summit was pivotal, and he has been a tremendous support for our work. Congratulations to John and many thanks for his ongoing volunteer work.