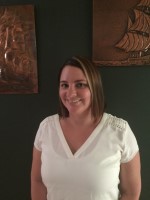 Krystal commenced work with FDS in 2016, as part of FDS' expansion in Queensland. Prior to this, Krystal worked in government in various roles including case management, program facilitation, training, management and project officer roles. Most recently she was part of a project team which was responsible for the reintroduction of court-referred youth justice conferences to Queensland, a positive outcome for both youth and families. Her background includes working with involuntary clients with drug and alcohol issues, in addition to engaging with the families of these clients.
Krystal's passion lies in group work, where the highlight is people's capacity to facilitate their own personal change journey. She has a degree in Criminology and Criminal Justice and a strong belief in harm minimisation and drug law reform.
Krystal enjoys taking her twins to the movies, yoga and swimming.
Krystal Scott – Family Support worker, QLD